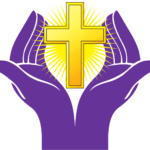 The God That Is To Be Heard!
Message 4 in the Series 'The God We Know… The God We Believe!' – Air Date July 6, 2020
Have you ever felt that the people closest to you don't even listen to you?  Parents can feel that with their children.  Men and women experience that with their spouses.  The Lord God Almighty expressed that thought with the very people He delivered out of the slavery of Egypt!  Here's what He said, "Who will listen to me?  Their ears are closed!"  God was offended.  He wants to be "heard" by the people He loves.  That's you and me!
The God that is To Be Heard! Podcast