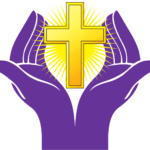 The God Who Demands Obedience!
Message 16 in the Series 'The God We Know… The God We Believe!' – Air Date September 28th, 2020
Obedience is a touchy subject in most families.  Some children are naturally obedient; others seem naturally disobedient.  Which one were you? This week, we study about God's people in the southern Kingdom called Judah who promised God total obedience.  Unfortunately, they did the very thing the Lord told them not to do!  They paid a dear price for what Jeremiah says they did: "They entered into Egypt in disobedience to the Lord."  Can you and I relate?
The God Who Demands Obedience! Podcast

- Randy Snyder