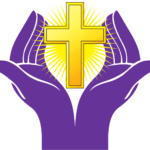 Prayer: Matter of Pride or Humility?
Message 2 in the Series 'A Totally New Life… In Christ' – Air Date October 19th, 2020
People can take pride in just about everything!  That's true in our physical lives, but also in our spiritual lives, if we are honest.  The Apostle Paul compliments the people of Ephesus about their faith in Christ and their love for others. His compliment was sincerely given, but not meant as a source of pride and bragging on their part.  Pride can be spiritual, but it's still pride!  Don't ever forget that!
Prayer: Matter of Pride or Humility? Podcast

- Randy Snyder